Increase medication compliance with affordable combination drops for every surgery, prepared under industry-leading quality standards—and with proactive support and engagement that frees up your staff's time.
Prepared for each patient in our state-of-the-art pharmacy, OPDrops® simplify pre- and postoperative drop regimens. The affordable combination drop kits ship directly to patients' homes with personalized instructions, and our trained specialists engage with patients to further boost compliance.
---
Simplified drop programs for every surgery
OPDrops offer customized, easy-to-follow drop regimens for cataract, glaucoma, pterygium, LASIK and all other eye surgeries. By combining multiple medications into a single bottle, we can reduce the total number of drops from up to 200 drops per course to 45–60 drops per course.
The tailored formulations and simple instructions help patients comply with pre- and postsurgical regimens, and the kits can include unit-dose dilating drops for preoperative treatment.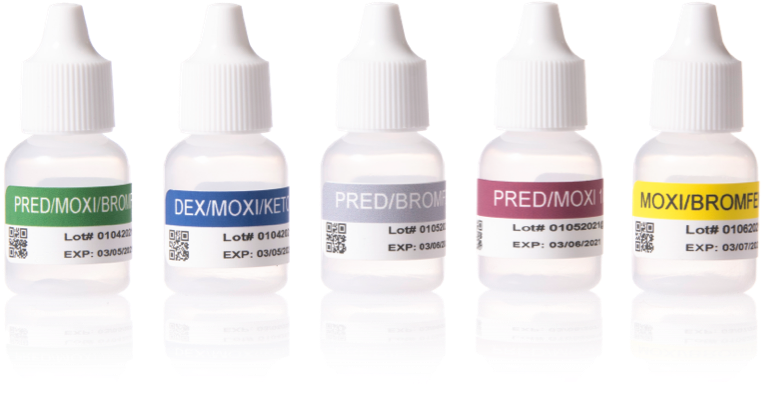 Bottles that feel just right
OPDrops bottles are specially designed to feel just right in patients' hands, making it easier to properly administer the drops.