Improving your life
Targeted drug delivery (TDD) and infusion care that revolves around you.
AIS Healthcare is focused on giving targeted drug delivery and infusion patients like you everything you need to thrive. We put your safety first, providing medications of the highest quality and comprehensive, patient-focused services to support you throughout the treatment process.
Every step of the way, you're backed by our team of talented and specially trained nurses, pharmacists and support staff. From in-home care services to 24/7 nursing support, we're there for you throughout the treatment process.
Our goal is to offer relief—from all the challenges that you face—to help you live the life you want.
For targeted drug delivery patients: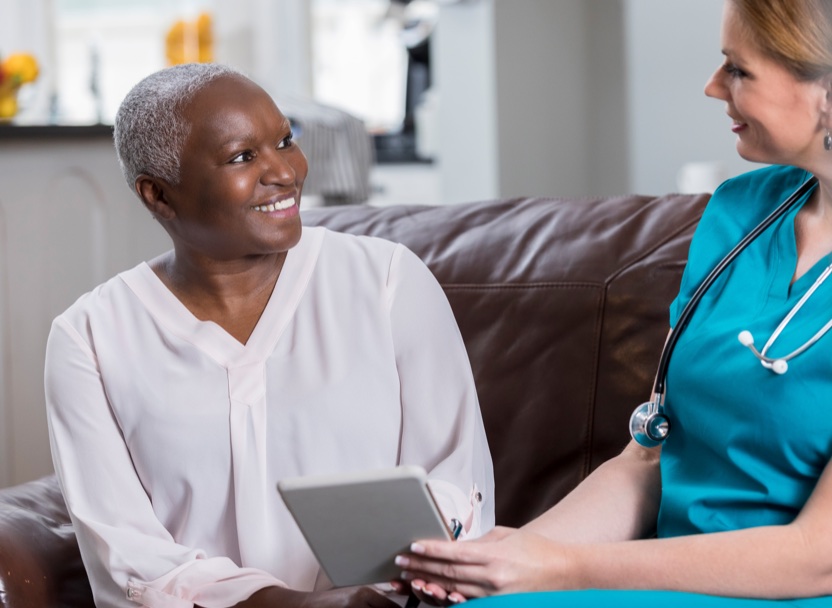 Experience the comfort and convenience of targeted drug delivery care that comes to you. Our team of specially trained nurses make routine or complex pump refills and maintenance more convenient.
For infusion patients:
Access in-home infusion care and around-the-clock support. Our home infusion solutions offer an alternative to inpatient care, and our pharmacists and nurses are always available for education, care coordination, medication management and more. Learn more about Advanced Infusion Care by calling us at 800.482.8466.